Wavisavinavi
As you know Wavisavi, you will more enjoy Japan.
Yakiniku Bar Heijouen Ginza 6 Chome
Shop Information
We are proud to serve the world famous Kobe beef for your best food experience. Kobe beef is prepared and seared in front of you. We recommend "black and blue"(seared rare) for the meat temperature.
| | |
| --- | --- |
| Genre | Yakiniku |
| Area | Chuo-Tokyo |
| station | Ginza Station on Metro Hibiya Line, Ginza Line, and Higashi-Ginza Station on Toei-Asakusa Line |
| Lunch budget | 1,500yen |
| Dinner budget | 8,000yen |
| Lunch time | |
| Dinner time | 11:00-23:30 (L.O 23:oo) |
| Holiday | Closed on New Year's Day |
| Address | Imon Ginza Miyuki Street building 1F, 6-13-3, Ginza, Chuo-ku, Tokyo |
| Wavisavinavi | Move to app |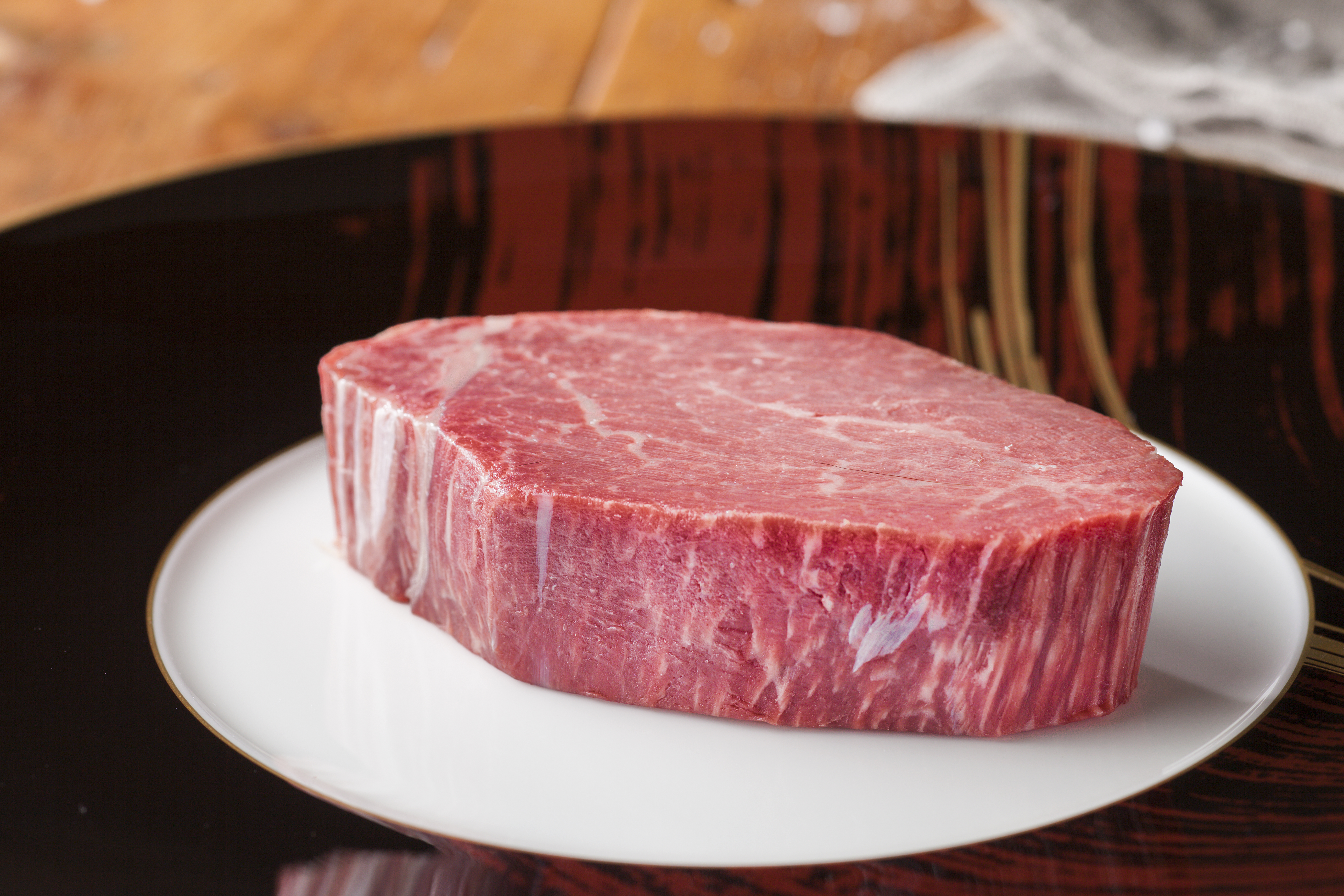 The most desired meat - Beautiful harmony of marbled and lean
Born in the international port city Kobe, Kobe beef has been satisfying palates of many famous figures since Edo period. Not too long ago, former president of USA, Obama had said in a interview that he wanted to eat Kobe beef when he came to Japan. Kobe Beef is not a breed but it is a name of a brand which only come from purebred Tajima cattle born and raised in Hyogo that achieve a ranking of A4 or A5. The delicate marbling of the beef is top notch and the velvety, fatty richness pleasanly fills your mouth. The lean beef has natural sweetness and create the impeccable harmony of meat and fat.
All our beef is delivered in whole - The key to the most flavorful beef
There's a reason why our Kobe beef is better than others. We have all our beef deliver in whole cuts to maintain its flavor. Moreover, the fat surrounding these cuts works as a wrapper which makes the meat even tastier. This all was made possible by building a trusting relationship with the seller.
A big cut for all of your senses - The irresistable aroma curling up in front of you
If you're looking for a big meat experience, order big cuts. We prepare and sear the thick cut of meat right in front of you. Kobe beef's fat melts at a temperature as low as human's, so you'll smell the aroma right after the meat is on the grill. Use all your senses to devour the goodness of Kobe beef. Once the meat is brown and crisp on the outside, it will be broiled slowly in the oven to the perfect blue and black.
Marbled Kobe Beef Roast
Cooked on a grill and broiled in an oven *for orders 200g or more.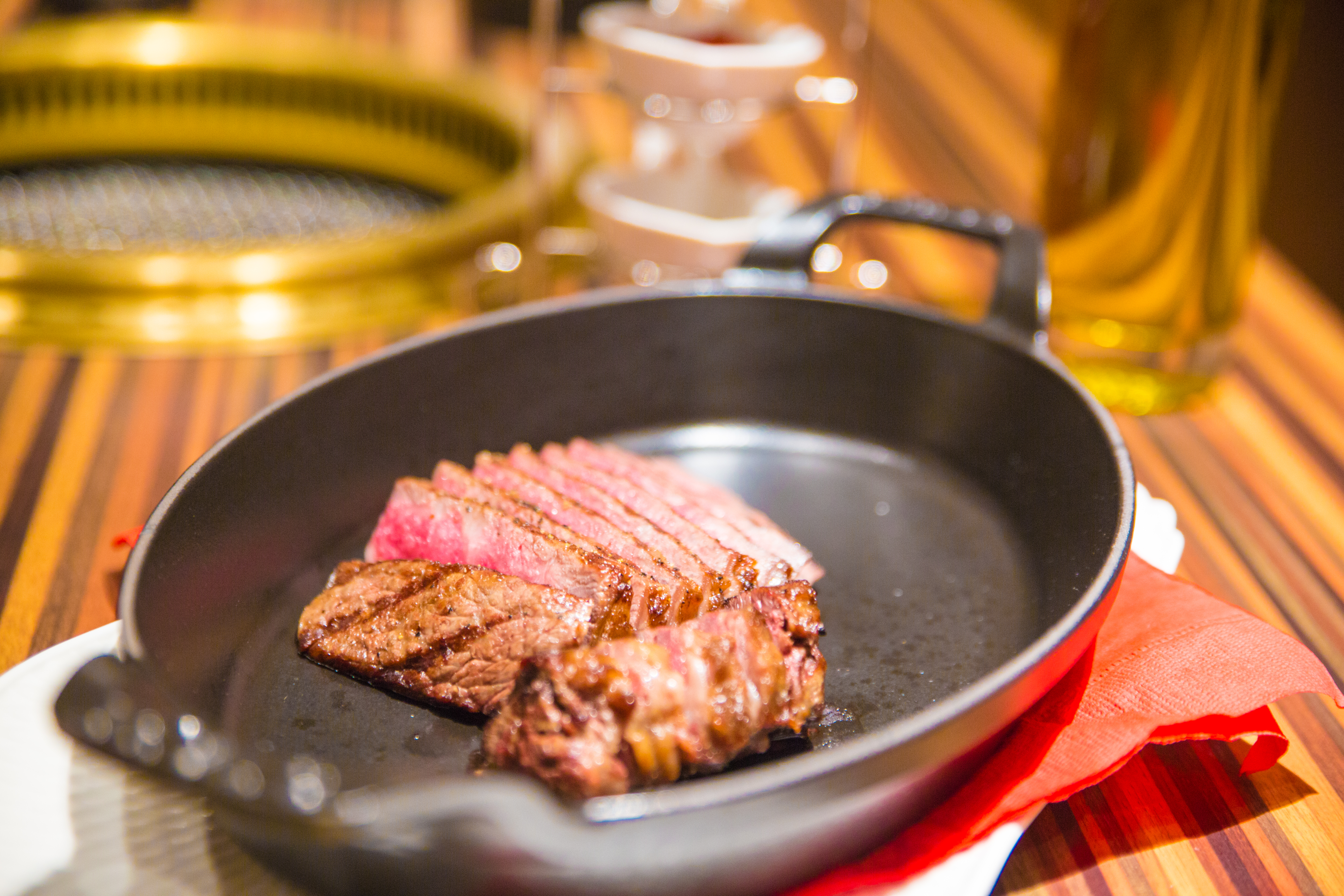 Lean Kobe Beef Roast
Cooked on a grill and broiled in an oven *for orders 200g or more.
Assorted Kobe Beef (5 kinds)
Work of art Assorted 5 different cuts of Kobe Beef.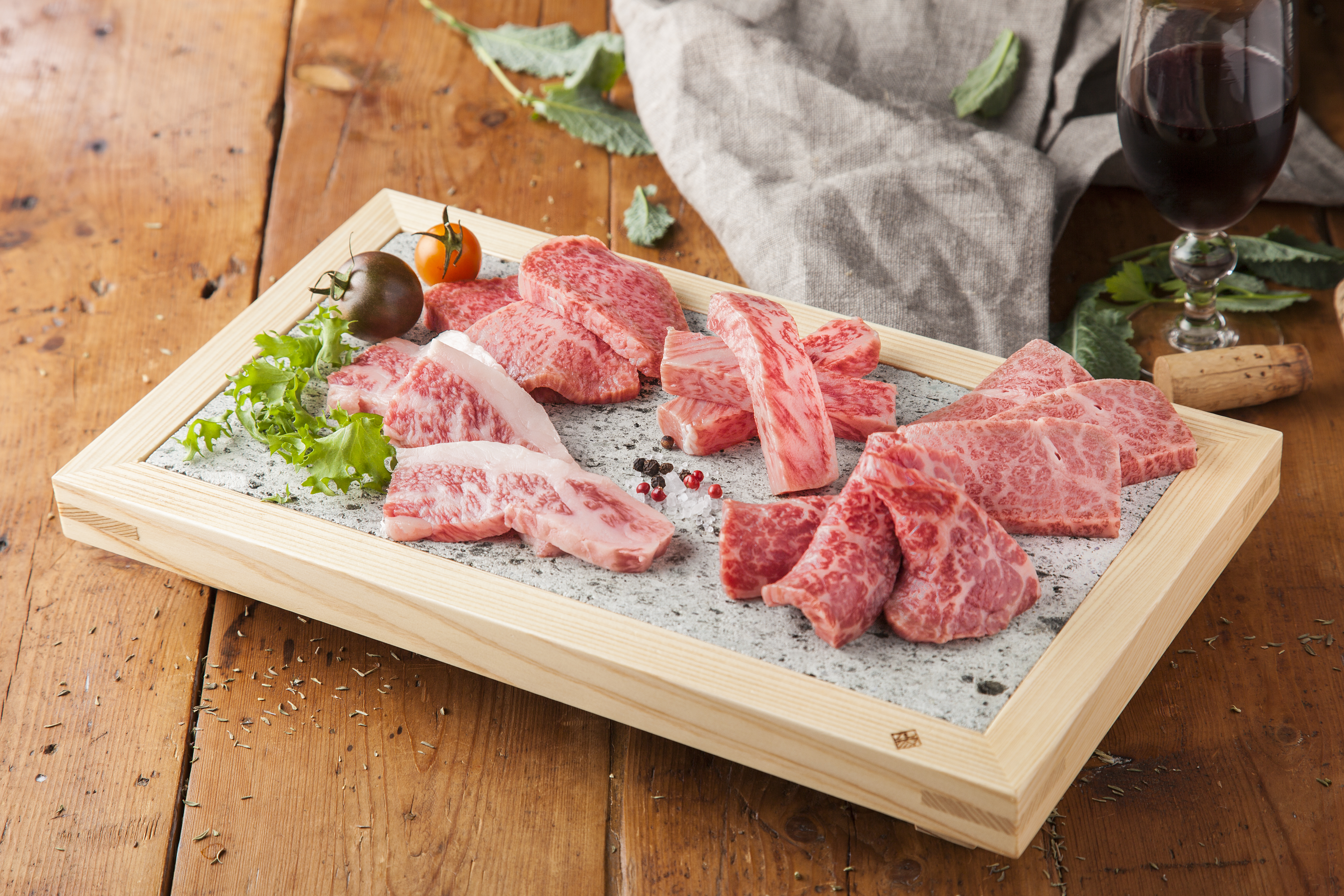 Wagyu Black Tongue (Aged short-term)
Wagyu black tongue is a rarity It's delicious!