Wavisavinavi
As you know Wavisavi, you will more enjoy Japan.
Machiya Seisuian
Shop Information
Machiya Seisuian is a restaurant famous for mochi(rice cake) shabu shabu and the old Machiya architecture, which was originally built in Meiji era. Our thinly sliced mochi shabu shabu is a favorite among our valued guests.
| | |
| --- | --- |
| Genre | Japanese food |
| Area | Kurayoshi City-Tottori |
| station | 35 minute walk from Kurayoshi Station On Sanin Main Line |
| Lunch budget | 1,000yen |
| Dinner budget | 2,000yen |
| Lunch time | 11:00-14:00 |
| Dinner time | 17:30-21:00 |
| Holiday | New Year Holidays |
| Address | 1-876 Sakaemachi, Kurayoshi, Tottori |
| Wavisavinavi | Move to app |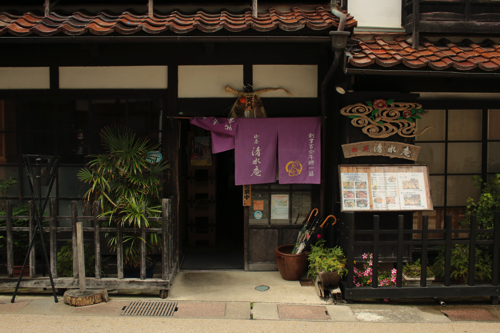 Our mochi(pounded steamed rice) is what represents our dedication and passion over the 100 years.
At your service for 100 years in the quiet, peaceful country side. We've long been working on our craft to serve you the one and the only, delicious mochi with homely taste.Our pride "mochi shabu" draws in guests from all over Japan. We serve thinly sliced special mochi for shabu shabu, the 12 colored mochi. Inspired by a ceremonial robe of Japanese court ladies in Heian era, it's an assortment of locally-sourced Yuzu, Moguwort, dried Shiitake, roasted sesame flavored mochi. Each mochi has robust flavor and absolutely delicious. Enjoy the colorful mochi with your mouth, and your eyes.
Machiya style townhouse from Meiji era
Kurayoshi City values traditions and history, with Shirakabe Dozo-gun (earthen buildings with white walls and red roofing tiles) has been designated by the Japanese government as a traditional building preservation district.Seisuian is a restaurant with a historic feeling in a Machiya-style architecture. Stairwell to the ceiling window, corridor, and carved wood welcome you with a touch of tradition. Having a meal at such atmosphere will be something you'll remember forever.
Secret recipe of dashi broth
Dashi broth is another element that we cherish so much. Mochi shabu is accompanied by our special dashi's umami. Have a bite and you will know. Enjoy our secret recipe that our staff doesn't even know here at Seisuian.
Marble Pork Mochi Shabu
Regular Mochi Shabu Meal with Pork and Udon noodles
Tohaku Beef Shabu
Regular Mochi Shabu Meal with Tohaku Beef and Udon noodles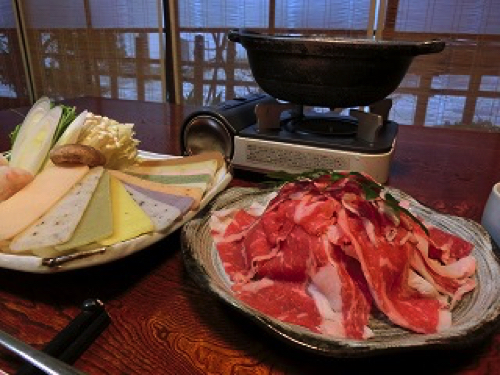 Mochi Shabu
Meat ball, vegetable and 12 different flavors of mochi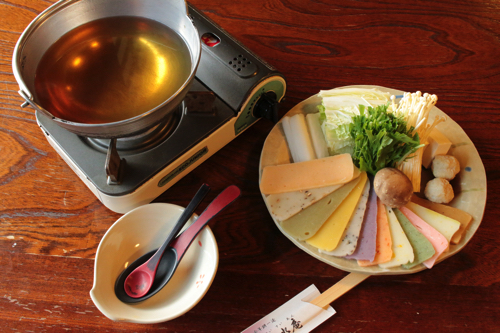 Seafood Mochi Shabu
With Crabs, Shrimps, Fish and Udon noodles