Wavisavinavi
As you know Wavisavi, you will more enjoy Japan.
Kura
Shop Information
Sitting at the entrance of Shirakabe Dozo Gun (white-walled store houses), enjoy a cup of coffee ground by a milstone with a little bit of sweet beans in a relaxing environment. On the ground floor, you can purchase local artists' craftworks.
| | |
| --- | --- |
| Genre | Cafe |
| Area | Kurayoshi City-Tottori |
| station | 35 minute walk from Kurayoshi Station On Sanin Main Line |
| Lunch budget | 1,000yen |
| Dinner budget | 1,000yen |
| Lunch time | 9:30-17:30 |
| Dinner time | |
| Holiday | Every second thursday it opens at 13:00. Closed for New Year Holidays. |
| Address | 1-2424-2 Akaranga 5gokan, Shinmachi, Kurayoshi, Tottori |
| Wavisavinavi | Move to app |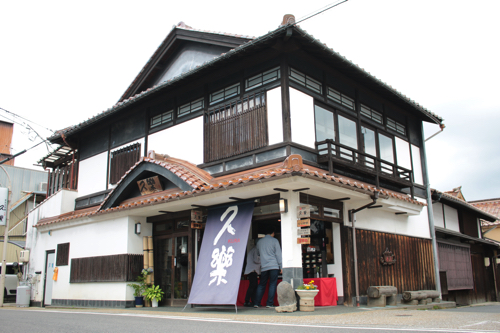 Grind-your-own Milstone Coffee
Milstone may be the first thing you notice as you step into our cafe. Hand-made milstone was created by a local stone mason. Our specialty is milstone coffee with sweet beans. Here, guests grind coffee beans by a milstone themselves. The speed of the rotation determins how fine the beans are ground, and because it doesn't produce heat, the aroma and flavor stay on and the mouthfeel is very smooth and silky. Sweet beans is Japanese staple sweets, enjoy the combination of the freshly ground coffee and sweet beans.
Entrance of Kurayoshi City
Kura is located at the entrance of Shirakabe Dozo gun, the white walled storehouses. Kurayoshi culture is all round up in one place in this building. Have a taste of the life of old days with classic atmosphere with red brick walls. On the ground floor, there are many artists' craftworks are on display. Savor a nice cup of coffee while you check out the local culture.
Millstone Coffee
An unique cup of milstone ground coffee with sweet beans. If you'd like, you can grind your coffee beans by a milstone.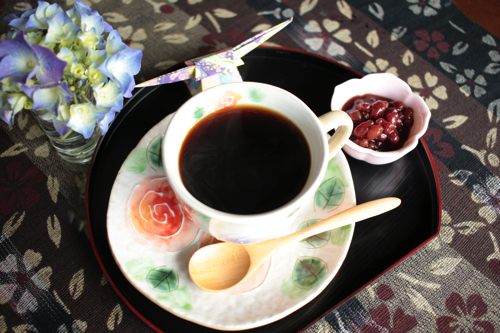 Tottori Curry
Curry with Tottori beef. Choose brown rice or regular rice. Comes with pickled watermelon.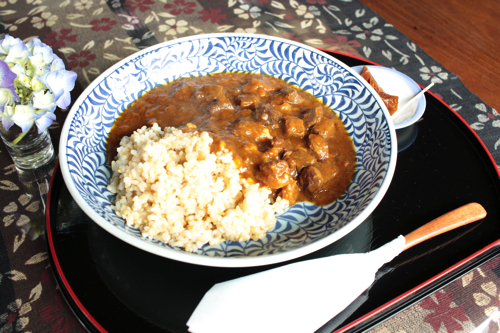 Kura Dango (dumplings)
Broil at the table. Choose your dango sauce from sweet beans, pear, or mitarashi sweet soysauce.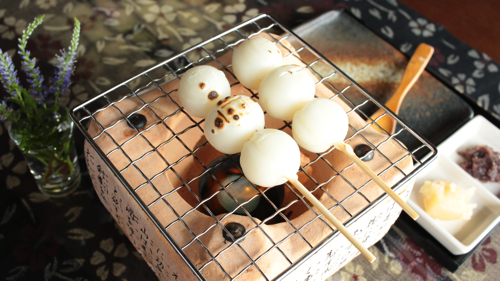 Black Bean Coffee
Blended coffee of coffee beans and black beans.